Here's what we're talking about today:
A Woman's Rights [New York Times]
"If the country's war on drugs functions as a system of social control, that control is doubly exercised when a fetus is involved." In this important eight-part series, the New York Times editorial board discusses how pregnant women with a history of drug use face "a litany of assaults on their liberties." The piece acknowledges that these attacks on women's rights have been, in part, exacerbated and spurred on by the paper's own demonization of black women "addicts."
The Five Most Addictive Substances in the World [CNN]
It's hard to know where to start with this misleading piece of clickbait that distorts the results of a 2007 study by British researcher David Nutt. In addition to misrepresenting the study, it also ignores his 2010 study which found that overall, alcohol was considered the most harmful drug by far (see below). Read more here and here.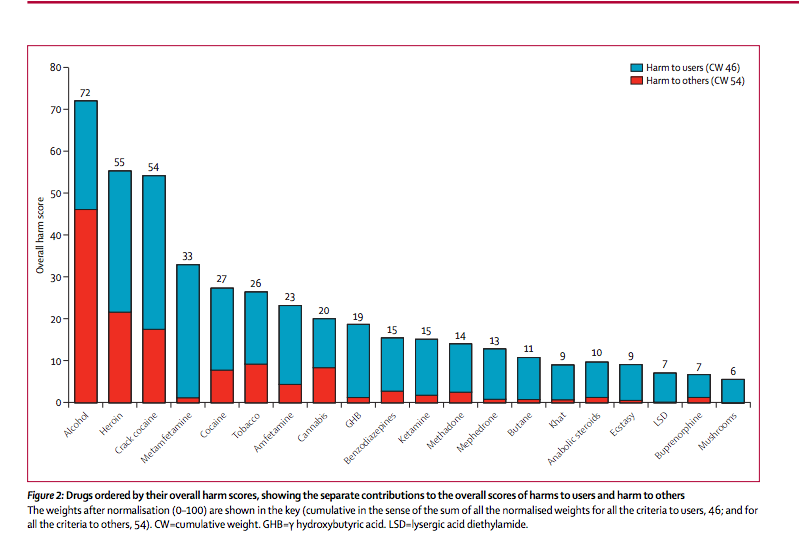 Governor Cuomo Grants Clemency to 29 Individuals [ny.gov]
Protesters placed signs outside of the governor's home demanding he "Commute Sentences Now." His response is a relatively meager gesture given his cruel reluctance to grant commutations in the past.
Qatar "Sin Tax" Suddenly Doubles the Cost of Alcohol [NBC]
The Gulf state welcomed the new year by implementing an 100 percent tax on "specific goods that the State of Qatar deems harmful to human health and the environment."
Could Altering Memories Help Treat Addiction? [Daily Beast]
New studies are using ketamine and propranolol (a beta-blocker) to "treat cravings and reduce relapse."